C.E. Poverman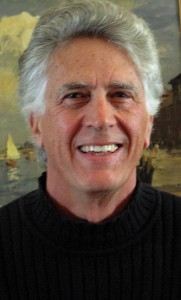 C. E. Poverman's first book of stories, The Black Velvet Girl, won the Iowa School of Letters Award for Short Fiction. His second, Skin, was nominated for the Los Angeles Times Book Prize. His stories have appeared in the O'Henry, Pushcart, and other anthologies. His previous novels are Susan, Solomon's Daughter, My Father in Dreams, and On the Edge.
He has been a Fulbright Scholar to India and the recipient of a grant from the National Endowment for the Arts. He was also awarded a Chesterfield Screenwriting Fellowship at Universal Studios. He's a former director of creative writing at the University of Arizona. With his wife, Linda, he divides his time between Tucson and San Diego.
Poverman's most recent book is a novel of suspense and obsession, Love by Drowning. Library Journal gave it a starred review. Poverman wrote the screenplay from his novel which was made into a movie.