The Black Velvet Girl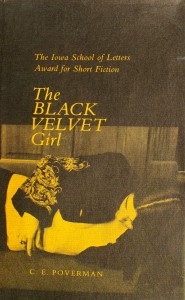 By C.E. Poverman
Published by University Of Iowa Press
Excerpt:
Just after I've vowed to be true to my wife, no more messing around, I go to a party at Olomana and get tangled up with the Black Velvet Girl. You know the Black Velvet girl? She's the one on the billboards. For the whiskey, Black Velvet.
Anyway, I've got no business up at Olomana Golf Course except Roy's going to hele-on up there to collect Sunshine, who does a cocktail number.
Roy is out of his room. Coming?
I decide I'll ride along for the hell of it.
Atuana, my wife, says, don't be too long, haole boy, I'm making something special.
Back in a twinkling, I say, I'm yours forever.
Paperback | 264 pages | 9780877450696 | July 1, 1976